Need I really tell you what artists and groups recorded there ??
The great UK reissue label for the connoisseur. Rock, Soul, Doo-Wop, Rockabilly, they offer a wide selection of indispensable music. Their LPs were terrific and their CDs are in the same league. Happily, they got back to issuing vinyl in a big way !
A good place to find most of your audiophile needs. They also produce and release new recordings by revered as well as younger Blues artists through the Analogue Productions outlet.

This is a very worthwhile site, well designed and chock full of superb records - Rock, Blues, Country, Bluegrass, Jazz, Classical... Classy reissues but also a large stock of original pressings, many being sealed or in unplayed condition. All records are pictured, a very useful feature. Service is perfect.
They were at the start of the revolution in the reissue field in 1975, and have got to the top of the tree through a long list of LPs, CDs and especially, box sets, which are all of super high quality (great sound, beautiful presentation, thick booklets with liners usually - but alas, not always !! - from some of the best music writers and loads of rare photos to boot).
If you like The Louvin Brothers, Jerry Lee Lewis, Skeets Mc Donald, Hank Thompson, Merle Travis, Piano Red, The Collins Kids, Curtis Gordon, Wanda Jackson, Big John Greer, Sun Records, Chet Atkins or - among so many others - Terry Fell and Jimmy Logsdon, order their catalog and ... let yourself go !!

CAPITOL RECORDS One of the all-time GREAT labels - still in activity after all these years. They even signed Paul Mc Cartney. Check out their dynamic site - just for fun !
Yet another photo taken by my wife, Agnès, in August 1987, while the late Hank PENNY was driving us around Hollywood.
This was our first trip to the States and consequently, the first time we saw The CAPITOL TOWER. Gene VINCENT's star on the Hollywood Walk Of Fame is in front of the Tower.
Precious memories.

Absolutely SUPERB site masterminded and supervised by Alain Nicolas.
This is, by a mile, the best site devoted to those fabulous Alton & Rabon Delmore.
Brilliantly designed and documented, it is not to be missed.

Another site well worth exploring if you like Ral who was not simply Chicago's Elvis Presley.
He gradually found his own identity and later records are just as great as the early ones.
Terry Wilson is always at the helm - and that's alright with me !!

When you're into Rock'n'Roll, you HAVE to read 'Goldmine' !! This bi-monthly magazine, established in 1974, is still packed with stories (and discographies) on everybody from Bill Haley to Grace Slick - and full of ads to help you waste your money on old plastic and new shiny !! Essential reading.


The complete works of the late, great Buddy Holly - from 1949 to 1959.
Researched by Marc Alésina and published by Gilles Vignal. A winning team !


When they went under at the end of 1999, many of us felt a huge loss because they simply were the VERY BEST reissue company. The quality of their LPs and CDs (especially the 24-k Gold ones), in terms of selection of titles, sound and packaging, was never really equalled - with the exception of Bear Family and possibly DCC Compact Classics. In 2001, Music Direct in Chicago bought back the company and now, Mobile Fidelity is back with more Gold CDs, hybrid SACDs and a new line of 180-g vinyl albums. Plus a special line of hardware comprised of turntables, cartridges and phono stages of the highest quality. Yes, audio heaven is back !
This is, no doubt, one of the best sites for audiophiles looking for high end hardware, useful accessories, top quality vinyl pressings and the choicer stuff in CDs, SACDs and DVDs.
A touch heavy on 'hype' so it's sometimes difficult to pick out what would best suit one's needs - that's my only complaint.

As much as you need to read 'Goldmine' (see above) and UK's 'Record Collector' to have a full round-up of Rock and its Roots, you should also take out a subscription to 'Now Dig This', UK's monthly mag dedicated to real Rock'n'Roll, Rockabilly, Country & Rhythm'n'Blues from the fifities. It's an essential read despite their tendency to ignore most of what happened after the very early 60's, but they make it clear that it's the way they want it to be.
The quality of the graphics and printing has never ceased to increase since their first issue, in 1983, no less.
Wildly recommended !





Craig Moerer
He's been selling records for more than 35 years and he's one of the best dealers in original, vintage '50s, '60s & '70s vinyl.
Very reliable and a very nice person as well. Like elsewhere, prices have gone up, up, up but his site remains highly recommended.
Bob has been selling 45's for quite some time now and his site is part auction, part set sale. There's a lot of good music to be found in virtually every category of interest to collectors of original vinyl from the 50's, 60's and 70's. Pictures of record labels and many sound bites are on hand - excellent !

Oh, my God !! This is IT !! Home of the Official Gene Vincent site, it's a joy to visit. Tons of great articles and photos. They also provide links to all the other Rockabilly-oriented sites all over the world plus an e-mail discussion group. Don't miss it !!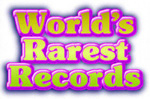 John Tefteller is a top dealer in rare, original records from the '30s to the '70s - 45's, 78's and LPs. He runs private auctions every month. Used to write a monthly column for 'Discoveries' and advertised in 'Goldmine' for quite a while. His colorful site is quite nice (check out his 'Museum Quality' pieces !) and he has launched a new one, essentially dedicated to pre-war Blues (BluesImages.com).
Lou Silvani
From New-York, they've been in operation for decades and continue to provide collectors with some of the best pieces of vinyl around. Their site is full of goodies, often updated and very easy to navigate. An absolute must for vinyl hounds !! CDs and sheet music are available, too. Frankly, this is the BEST site on the Web for hardcore collectors of virtually every musical genre of interest.
Val Shively
Another site which will mesmerize you with its unbelievable quantity of desirable vinyl. Excellent service, too. But make sure your pay's been transferred first !!