Called 'ROCK'N'ROLL COWBOY' and subtitled 'SAGE & SAND Greatest Rockabillies' (P-Vine PCD 2468), this CD is part of a series of Japanese rockabilly discs which also includes overviews of the ACE, MODERN, CROWN and OAK labels.
---
Like with most Japanese releases, the design and packaging is superb ; the sound is ... uneven : terrific on some tracks, average on others (many were dubbed from original records) ; the selection of tracks is good - though odd at times ; the liner notes are in Japanese only !! Now, it looks like a legal issue (manufactured in 1993 by Blues Interactions, Inc. out of Tokyo). Until the Bear Family reissues, it was perhaps the only non-bootleg CD on the market focusing on one of the great record labels of the '50s : Sage & Sand, based in Hollywood and founded around 1953 by W. O. Fleener (in fact, that was three labels in one since there were '45 releases on Sage and on Sand as well ; the albums were mostly put out on Sage, as far as I know). It's one of those indie record companies - like Four Star or D - which delights Hillbilly and Rockabilly collectors alike because uptempo boppers and all kinds of rockers abound. Although often cheaply pressed, the records on the Sage & Sand family of labels are uniformly superb.
[A detailed Sage & Sand discography appears by clicking on the link at the end of this review].


Here are the contents of the CD - along with my comments.
Gabbard & Holt : 'Hey Baby' (Sage 287) Fast rockabilly bopper with two biting guitar breaks and authentic hick vocals. Flip is 'Too Late To Cry'. 'Hey Baby' also appeared on a Crown compilation ('Oldies & Goodies-Country'n'Western Vol.3', CLP 5241). In late '57, they had a release on Starday (# 328, coupling 'You'll Never Find Another' with an instrumental titled 'Burning The Strings') where they were billed as 'The Logan Valley Boys'. Harley Gabbard had one outing on Arvis (#107, 'Quit Hanging Around'/'21 Years'). He kept on recording until the '70s on labels such as REM and Vetco (where he cut an album produced jointly by Rusty York and Lou Ukelson, both deceased and much missed).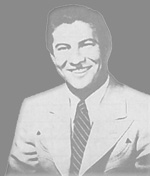 Jimmy Patton : 'I'm Not Shucking' (Sage LP) * 'Yah! I'm Movin' (Sage 261) Two wild sides, especially 'Yah! I'm Movin' which features some hammering piano and a couple of crazy guitar breaks by Roy Lanham - probably the fiercest he ever played. The hugely talented Roy Lanham was part of the house band at Sage & Sand (with Freddy Haynes on piano, Ralph Gleason on drums and Lawrence Wootten on bass) who will appear on many other cuts on offer here. Oscar 'Jimmy' Patton had been discovered by W. O. Fleener while playing Los Angeles clubs. Another song Patton cut for Sage, 'Let Me Slide', appeared on a Rollin' Rock EP (#001) in the seventies. 'I'm Not Shucking' was also on 'Oldies & Goodies-Country'n'Western Vol.3' (CLP 5241). Of course, Patton later moved to the Sims label where he waxed several 45's including the ferocious 'Okie's In The Pokie' (# 117), albeit it was a re-cut of the top side of his rarissime Hilligan single (HC-001/002), a label situated in Phoenix, Arizona. He had an excellent LP in the '60s on Stereotone (# 1002), titled 'Take 30 Minutes With Jimmy Patton' (with Bill Woods on piano). Other LPs were issued on Moon (#101, 'Make Room For The Blues') and Sourdough.


Joanie King : 'OK Doll, It's A Deal' (Sage 258) A good jivin' rocker with some chorus. Good sound quality. Yet another song which was part of 'Oldies & Goodies-Country'n'Western Vol.3' (CLP 5241). Original flip was 'History'. Recorded as Jo-Ann King for RCA Victor in 1958 ('False Alarm', #7302 and 'Bigger Than Texas', #7378).

Wally & Don : 'Never No More' * 'Just Play The Juke Box' (Sage 308) A real rocker backed with a nice chugging country bopper. Roy Lanham shines on guitar again. Despite what's noted in the liners, these two tracks are NOT on Sage #308 which couples 'Please Don't' with 'Desirable You'. 'Never No More' did appear on 'Oldies & Goodies-Country'n'Western Vol.3' (CLP 5241) while 'Just Play The Juke Box' was on 'Oldies & Goodies-Country'n'Western Vol.1' (CLP 5213).


Whitey Pullen : 'Everybody's Rockin' (Sage LP C-22) * 'Walk My Way Back Home' (Sage 274) * 'Moonshine Liquor' (Crown CLP 5332) * 'Tight Slacks' (Crown CLP 5332) * 'Tuscalusa Lucy' (Sage 313) * A great selection of cuts taken from various singles and LPs. Alabama-born Dwight 'Whitey' Pullen had real talent. He wrote most of his songs, including all the above rockers. He also penned 'Everybody's Got A Date But Me' and co-wrote 'She She Little Sheila' for Gene Vincent's 'Crazy Times' LP (Capitol T 1342, recorded in '59 and released in '60) ; he even played a barely audible rhythm guitar on some tracks of this classic album (Jerry Merritt, who was Gene's lead player at the time, confirmed this to me in 1993). Whitey's youthful vocals are the real thing and the guitar/piano backings and soli are of Blue Caps quality : 'nuff said. 'Walk My Way Back Home', featuring electric piano and steel, is an all-time classic. 'Moonshine Liquor', with a piano solo which bears all the Clifton Simmons trademarks, handclaps and a hiccupy chorus, is in the same league. 'Tuscaloosa Lucy' is also reminiscent of Gene Vincent while 'Tight Slacks' starts with a Buddy Holly-influenced but Eddie Cochran-sounding guitar intro. 'Everybody's Rockin' is a true frantic piece of Rockabilly. You'll also find it on 'Oldies & Goodies-Country'n'Western Vol.3' (CLP 5241). Pullen could sing Country'n'Western with equal ease ; his posthumous Crown album (CLP 5332) contained several cuts in this vein. Don't be afraid to check out his lone Carlton single, 'Sunglasses After Dark' b/w 'Teenage Bug' (Carlton 455), issued as by Dwight Pullen - a monster ! Whitey seemed destined for success ; unfortunately, he was another victim of cancer : he died on November 24, 1961. He was only 26. Click the Crown label shot above to hear Whitey sing.


Casey Clark : 'Lost John' (Sage & Sand 220) With backing by The Lazy Ranch Boys and a vocal by Barefoot Brownie, it's a much sought-after item punctuated with three soli (steel, piano and guitar). I also think that Buddy Emmons plays steel guitar on this early hillbilly bopper since he co-wrote the flip ('Pot Of Gold', sung by Herb Williams). Emmons recounted in a 'Guitar Player' interview by Tom Bradshaw that he 'got a phone call from Clark to replace his original steeler, Jim Baker, who'd gone into the service. I took the job and went to Detroit'. He also mentionned that he took delivery of his Bigsby triple-neck pedal steel, similar to Speedy West's, while with Clark and that he 'asked Paul Bigsby to change one neck of his guitar to the 'Slowly' tuning', so that he could emulate Bud Isaacs's sound with Webb Pierce. From that, we can assume that 'Lost John' was cut in 1954. Casey Clark was a fiddle player and a DJ on WXEL. He certainly had a knack for enrolling great steelers ; Paul Franklin was the one who replaced Buddy Emmons after he was picked up by Little Jimmy Dickens. Jimmy Day and Terry Bethel were also onboard at one time or another.
Haven't yet heard his other offering on Sage 237 - 'Blues Stay Away From Me' b/w 'Much Too Much' -, neither side having been selected for this release. The Lazy Ranch Boys also backed up Okie Jones on Sage & Sand 221, 'Could You, Would You' - which, incidentally, appears on the Japanese 'Crown Greatest Rockabillies' CD in the same series. 'Lost John' could be found on the early 60's Crown compilation 'Oldies & Goodies-Country'n'Western Vol.4' (CLP 5243).


Bud Titus : 'Hocus Pocus' (Sage 244) Super Merle Travis style number and Roy Lanham does another great job on it. Once available on 'Oldies & Goodies-Country'n'Western Vol.4' (CLP 5243). Flip was 'Tomorrow'.

The Kellyes : 'The Great Foggy Mountain' (Sage 312) Ooh, Roy Lanham again and a bluegrass-gospel like male/female vocal. The correct spelling was, probably, The Kelleys : same outfit as on Republic ? Another song to be found on 'Oldies & Goodies-Country'n'Western Vol.4' (CLP 5243). Flip was 'Blue Tears'.

Whitey Knight : 'Another Brew Bartender' (Sage & Sand 205) * 'Big Glass Of Wine' (Sage 344) 'Another Brew Bartender' is one of my top favorites : a fine chugger with fiddle and steel guitar breaks. As for 'Big Glass Of Wine', some echo on the vocal and more great Lanham guitar give this rocker a kind of Hank Thompson influence. Knight also had one release on the rare Lomita, California-based Nielsen label (#57, 'From An Angel To A Devil') as well as two singles on Dot (#15577, 'Blues Walked In' and #15630, 'Travelin' Blues'). 'Big Glass Of Wine' and another song called 'Happy Go Lucky' (its flip side, it would seem) were compiled on a Crown LP, 'Country & Western Jamboree' (CLP 5330).
'Another Brew Bartender' appeared on 'Oldies & Goodies-Country'n'Western Vol.4' (CLP 5243).

Tex Atchison : 'Tennessee Hound Dog' / 'Mail Man' (Sage 343) Fantastic !! A revelation !! Incredible breaks from Roy Lanham with those trademark glissandi which give me chills every time. The good vocal back up on both sides could be by The Frontiersmen (or The Sons Of The Pioneers ?). Tex was no newcomer, having recorded in the '40s and '50s on Crystal, King, Federal, Deluxe and Imperial ; he also played fiddle on a number of West Coast sessions (for instance, with Johnny Bond in 1951, for whom he wrote 'Alabama Boogie Boy' and co-wrote 'Sick, Sober & Sorry'). He had even co-written the jumping 'Some Like It Hot' for Sammy Masters in 1956 (Four Star 1695, with Jimmy Bryant on lead). Both sides of the now rare Sage 343 appeared on Crown CLP 5330.

The real star on this CD is the late Roy Lanham : the color photo at left was taken by my wife in August 1987, at Hank Penny's Annual Party.

Charley Williams : 'Cotton Pickin' Ball' / 'House On A Hill' (Sage 315) Another top double-sider with more superb Roy Lanham stylings. 'House On The Hill' would have perfectly suited Ricky Nelson's voice. Other Sage cuts included 'Playing Guitar & Missing You' (Sage 291) and 'Goodnight Again'. This latter track, as well as both sides of Sage 315, were also compiled on Crown CLP 5330. 'Lorena', the flip of Sage 291, was compiled on 'Oldies & Goodies-Country'n'Western Vol.1' (CLP 5213) in or around 1961.



Lonnie Barron : 'Teenage Queen' (Sage 230) Strong Hillbilly rocker from a singer who was killed early in 1957. Awesome guitar and steel. Don't know whether the above recording features Casey Clark's Lazy Ranch Boys (Lonnie's early Sage & Sand outings did feature them on back up under the name The Farm Boys). The flip, 'Please Blue Heart', showed up on 'Oldies & Goodies-Country'n'Western Vol.1' (CLP 5213). If you ever want to investigate The Mississippi Farm Boy's complete recorded output - and you'll be glad you did, trust me -, the only way is to grab a copy of the splendid 10" LP (on red vinyl) titled 'Don't Doubt My Love' and put out by Craig Maki on Woodward Records in 1997 (PO Box 494 - New Baltimore, MI 48047 - USA). By the way, Craig 'Bones' Maki has written a book on Detroit's Country Music. He also sang and played rhythm guitar with The Big Barn Combo whose LP, 'Coming All The Way From Detroit City' (Jungle Room JB 12001), comes highly recommended by yours truly !


Larry Thornton : 'Honky Tonk Queen' (Sage 335) A relentless stomper with good guitar throughout. Again, it seems that the original catalogue number is erroneous since Sage 335 couples 'You And Yesterday' with 'Honky Tonk'. Any idea, anybody ? At least, it should be a bit easier to find it on 'Oldies & Goodies-Country'n'Western Vol.4' (CLP 5243).

Eddie Dean : 'Rock'n'Roll Cowboy' (Sage 226) One of Eddie's most uptempo songs, featuring The Cletro Combo as backing band (including a sax). Very funny (a put down on Rock'n'Roll, needless to say !!) but nicely done nevertheless. Eddie Dean is a great ballad singer but hardly a rockabilly ; I had the opportunity to meet him in 1987 at Hank Penny's house and he sang 'Can't Help Falling In Love' as a tribute to Elvis : boy, was that good !! My favorite cut by him remains 'Impatient Blues' (Sage & Sand 188) with backing by The Frontiersmen featuring Marian Hall on steel. Please feel free to check out my Eddie Dean tribute.
And there you have it !! 23 outstanding tracks which confirm all the good things I told you about the Sage & Sand family of labels. Sure, it's far from complete (they should also have included 'Everybody Likes A Little Lovin' by the great Doye O'Dell - Sage 297 - with another killing break by Lanham, as well as some sides by Evelyn Harlene, Dean Gordon, Jack Morris and of course, Rusty York) but it's an excellent and important compilation.
Now that Bear Family has done the job properly - most probably from original master tapes - you don't have to shell out big bucks for that long deleted CD. But don't pass up this disc if class Country Bop & Rockabilly on a Japanese CD are your thing !!