One of my favorite music books remains Lillian Roxon's 'Rock Encyclopedia' (Grosset's Universal Library), first published in 1969 and reprinted in 1971. Described as 'perceptive and provocative' by Bruce Harris (Cashbox) and as 'critically concise' by The NY Times, it was an ambitious and well-researched piece of work, highlighting Lillian's knack for pinning the strengths and weaknesses of the hundreds of artists & groups she discussed as well as her sense of humor and perspective. And The Candymen were no strangers to her !
She explained that they created a sensation when they virtually recreated such complex songs as 'Good Vibrations' and 'A Day In The Life' while performing in NY during the summer of 1967 [at Steve Paul's The Scene to be more precise and a video exists of that show - see photo below], and went on to describe their music as 'good, honest country-rock sound, well larded with Alabama soul'. Now, was she right ! More useful info came with issue #340 of 'Goldmine' (August 1993), thanks to a nice piece on The Atlanta Rhythm Section by Brad Bradberry. But, as usual, the best part came through the Internet, courtesy of Bruce Wilbanks (a longtime fan from Alabama and now a dear friend), Debbie O'Toole (she used to babysit John Rainey Adkins's children) and especially James L. Dean, who was John Rainey Adkins's best friend.
---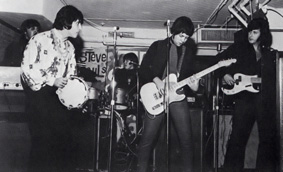 ---
They hailed from Dothan, Alabama and were first called 'Spider & The Webs'. A young and shy Bobby Goldsboro was once a member of the band. The big break came when their manager, songwriter-producer Buddy Buie, booked Roy Orbison for a concert and chose The Webs to back him up that night. Roy was stunned by their musicianship and took them with him for a couple of years. Not only did they travel with him for gigs but they later played on several of his studio tracks, including 'Oh Pretty Woman' (Monument #851, 1964) and a bunch from his second MGM album, 'The Orbison Way' (SE-4322, 1965) : 'Maybe', 'It Ain't No Big Thing', 'Go Away', 'Never' and 'Time Changed Everything', the latter as well as 'The Loner' being co-written by their guitar player, John Rainey Adkins. They probably played on others as well. It's all excellent stuff with nice guitar motifs from Adkins and particularly impressive keyboard playing from Bobby Peterson, I presume.
Roy was responsible for changing their name to 'Candymen', as a nod to his own hit, 'Candy Man' (Monument #447, 1961).

But let's James L. 'Jimmy' Dean take up the story : 'I used to sit on his doorstep and listen to them rehearse, and go next door and buy Picayune cigarettes for John Rainey. One of their first gigs was on a flat bed trailer at the local bowling alley. "Spider" Griffin left for Texas, and after a while Bobby Goldsboro joined the group. They got the job backing up Roy Orbison in '60 or '61.

About '63 or '64, Bobby struck out on his own and the group tried out several different singers for a while. In 64, John Rainey got into a squabble with Roy about something - he told me it was because he didn't like flying, which made little sense since Roy's tour bus stayed in John Rainey's driveway when they were off. Anyway, John Rainey came back to Dothan and restarted the Webs - the other group was no longer using the name - with new musicians except for Amos Tindall, the Webs' original bass player. Amos decided to quit music for the second time, and John Rainey started teaching me their songs (I was in school and had been playing bass in a local band).

The day I graduated from Dothan High School, I took over as bass player in that version of the Webs. But John Rainey had patched up his disagreement with Roy by then, and he left to go back on the road. Buddy Buie, the Webs' manager, was also manager of our group. He took our singer, Wilbur Walton, Jr., and me, and put us with three musicians from Birmingham, Alabama, and named our new group The James Gang. This was in October of 1964, well before the other group with Joe Walsh was formed. We had several regional hits in the South, including Buddy and John Rainey's song, "Georgia Pines".

About this same time, the Orbison backup group, with John Rainey on guitar, Robert Nix on drums (replacing Paul Garrison), and Bill Gilmore on bass, hired a keyboardist we all called "Little Bobby" Peterson. After several attempts at finding a singer, they hired Rodney Justo of Tampa, Florida, singer of a group called The Mystics. They became The Candymen. Little Bobby got drafted, and Dean Daughtry took over on keyboards.'

It should be noted that Rodney Justo had previously cut a solo single (#2531, 'Miss Brown'/'Tell Her That You Care') on the Sound 7 Stage label from Nashville. This label was distributed by Monument Records, for which Roy Orbison was recording prior to signing with MGM, and Rodney's single was indeed produced by Roy. It would be interesting to know if the soon-to-be Candymen are involved here. 'Miss Brown' is a fast rocker with handclaps and a good piano solo ; for the flip, more indicative of Orbison's touch, Rodney acquits himself rather well of its complex vocal progressions.
They signed a contract with ABC Records in 1967. Their first solo album, 'The Candymen' (ABCS-616), displayed a lightly psychedelic cover and truly showed their abilities to mix a number of obvious influences to good advantage - with the drawback of lacking in true originality. Recorded at Master Sound Studios, Atlanta (Georgia), Buddy Buie produced it and co-wrote most of the excellent songs. Lou Bradley was the engineer. Their vocal harmonies were superb and Rodney Justo's singing was simply amazing.
'Roses Won't Grow In My Garden' started the LP in fine fashion, albeit a bit reminiscent of 'Penny Lane'. 'Lonely Eyes' is a real beauty, this time the influence coming from The Zombies but with a taste of The Doors' 'Light My Fire' - who's gonna complain ?!
'Stone Blues Man', for a change, was sung by Dean Daughtry who sounded like Paul McCartney in 'Sergeant Pepper's Lonely Hearts Club Band' (the song, I mean). In the next song, 'Deep In The Night' (opening with wonderfully ringing acoustic guitars), Rodney sounded in turn like John Lennon in 'You've Got To Hide Your Love Away'. Incidentally, both songs were released a s a single (ABC #11023) in December '67. Originally from Tampa, Florida, Rodney knew his R'n'B ; Don Covay's 'See Saw' (complete with a horn section) and T-Bone Walker's 'Stormy Monday Blues' are great examples. Their cover of 'Stormy Monday Blues' is especially outstanding ; long time Jerry Lee Lewis fan, Dean Daughtry, shone on both electric piano & organ, adding an Animals flavor to the blues classic, and axeman John Rainey Adkins simply tore it up with his tasty guitar licks and a searing, soulful solo that would not have been out of place on a Cream record.
Adkins was a player of great poise and technique, bit like Tony Hicks of The Hollies - guys who can turn anything into gold in a wink. The classic riff on Orbison's 'Oh Pretty Woman' is all his ! Also superb is his tricky riff in 'Movies In My Mind', smartly chosen as the B-side of their first single in October '67 (ABC #10995). The top side was of course 'Georgia Pines', another soulful little number (featuring strings) which became their biggest hit, so to speak. The upbeat, Lennon-esque, 'Hope' featured more clanging guitar sounds and two acceptable folk-protest songs ('Happier Than Them' and 'Even The Grass Has Died') completed an always satisfying record which should have been better received.
In February 1968, a new single appeared, heralding the release of a new album. 'Ways' was a real magnificent song, written by Buddy Buie and John Adkins. The haunting vocal harmonies at the end have that typical late 60's savor, something I can't tire of. The other side, the delicate 'Sentimental Lady', came from the pen of Buie and J.R. Cobb, guitarist/writer with The Classics IV. The pair would contribute heavily to the Candymen's second LP (having previously given them 'Movies In My Mind'). The single went nowhere and so fared the 'Candymen Bring You Candy Power' opus (ABCS-633), but what a disc ! Recorded at the same location in Atlanta, with Buie and Bradley still at the helm, the (sophisticated) arrangements were credited to Buie, Emery Gordy and The Candymen. 'Ways' debuted the album in fanfare, followed by 'Great Society', a funny though predictable satire of the high society which featured superb country pickin' from Adkins. 'Sentimental Lady' was next, then we got one of the very best Buie-Cobb compositions, 'Crowded Room'. Aptly chosen for a future single release, this song had all the potential of a huge hit. Maybe the instrumental references to 'Good Vibrations' were too obvious, however the ending (with that lonesome organ sound) recalled Steve Winwood's stylings (then with Traffic). Roy Orbison's 'Candy Man' was given a funky soul treatment with Rodney's vocal at his 'blackiest' and more gutsy guitar from John Rainey (three different guitar parts here - the boys sure did a lot of overdubbing) ; it was eventually coupled with 'Crowded Room' for the single market (ABC #11077) in May '68. Each long player by the group had to include a pure blues item ; thus, side one ended with Ivory Joe Hunter's 'Blues At Midnight'. Rodney sang it à la Roy Brown over a tight, full backing, again letting John Rainey Adkins deliver a phenomenal solo midway. Marvelous !
Bob Dylan had turned on just about every musician in the sixties and our boys didn't depart from the rule. 1966's 'Blonde On Blonde' was his landmark album, from which they chose to adapt 'The Memphis Blues Again'. Their version was the first cut on side two, with Rodney doing a brilliant impersonation of Mr. Zimmermann. Great piano & fuzz guitar backing, too. 'I've Lost My Mind' is yet another well-crafted original where Dean's piano-organ combination is very effective. More shades of John Lennon are to be found in 'Goodbye Mama', the sad tale of a boy gone bad. 'Bottled Up' starts with a rather dissonant organ/piano intro and incorporates clever references to Scott McKenzie's 'San Francisco', a monster hit from the previous year as you all remember. The album closed with the medium-paced 'I'll Never Forget', which has a sort of Dylan mood to it - and strings. All in all, it was an exceedingly fine record which certainly deserved wider exposure. Once again, the material was quite good but it all sounded perhaps a bit too familiar in those rapidly changing times.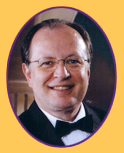 Their lack of chart success did not hamper their live act though, as Bruce Wilbanks remembers : 'They were so much better in person than on their albums. When I was in high school, I was taking my girlfriend to a Candymen concert. Sgt. Pepper's Lonely Hearts Club Band had come out about 1-2 weeks earlier. As we were getting out of my car, I heard 'Sgt. Pepper' playing loudly from the building. It was past time for the Candymen to start and I told her that they were playing a record. When we entered the building, the Candymen were performing the song to perfection. Rodney would sometimes push the microphone and its stand toward the audience like it was falling and going to hit them. He had the cord in his other hand and he stopped the falling mic about 1 foot before it hit anyone. He was a great showman. I'm really looking forward to hearing the new band he's starting'.

Richard Lott has similar memories of the shows he witnessed : 'I was fan #1 for the Candymen in Birmingham. I saw Ox at a live performance in Pensacola a few years ago and he recognized me. We had a chance to chat between sets and he told me that John and Bill had died, and that Rodney was in Tampa. [] Rodney covered Tom Jones's 'Thunderball' and then would twirl the mighty chrome unidirectional Shure microphone by its cord in a big circle, then pull the cord so the mike came back into his hand and then said into it as the crowd was screaming for more: "We're gonna get GOOD in a minute !"'.

And Charles E. (Ned) Morgan has this to add : 'I saw them play live at least 4 or 5 times when I was in high school in Moultrie, Georgia. They performed at a place called The Bowl. It was a bowling alley that was converted into a weekend night spot. They were one of the best bands I've ever heard…and I attended both Atlanta Pop Festivals and have been to many other concerts. Their versions of "Paperback Writer", "Sgt. Peppers", "A Day in The Life" and "Help" were incredible! They sounded EXACTLY like the Beatles!'.
Other lucky onlookers still rave about their renditions of 'Hush' and 'Last Train To Clarksville'.
Before 1968 was over, The Candymen had one last single on the ABC imprint, 'Go And Tell The People' b/w 'It's Gonna Get Good In A Minute', yet another good (though unexceptional) pairing that sold poorly and ultimately became perhaps their scarcest '45. Various changes of personnel had occurred by 1970 but the group managed to get a release (their last) on the dying Liberty label (#56172) : 'Happy Tonight' b/w 'Papers'. The promotional issue, as can be seen on the left, featured 'Papers' in true stereo. Unexpectedly, it's an instrumental, a bit heavy and funky but not overdone, well in line with the times. The vocal flip, 'Happy Tonight', has a beautiful guitar intro and a melody which, once again, recalls different songs and different bands. The Candymen were top class musicians ; they could duplicate other people's wizardries with such ease that, ultimately, it was reflected too much in their own material and somewhat proved to be a creative dead end.
Rodney Justo, John Rainey Adkins and Billy Gilmore exited, but Dean Daughtry and Robert Nix teamed up with Barry Bailey (lead guitar), Paul Goddard (bass) and J.R. Cobb (guitar) to become Buddy Buie's house band at Lowery Studio in Atlanta. For a couple of years, they would play on a number of recording sessions. When Rodney Justo came back, a new group was born, one whose success was to last for quite a few years : The Atlanta Rhythm Section. However, Rodney quit after their excellent first LP (Decca #75265, 1972), to be replaced by Ronnie Hammond.
James L. 'Jimmy' Dean again : 'Our group, The James Gang, burned out in 1970, and by that time John Rainey was back in Dothan playing with a group he had formed with his younger brother David, working in clubs and as studio musicians at Playground Studio in the Florida panhandle. In May of 1972, he hired me as bass player. The group was called Beaverteeth. [...] The next thing we heard was that Rodney was working for B. J. Thomas. In the spring of 1973, he called John Rainey and said B. J. needed a backup band, so that is how we got that job. B. J. came to Dothan and we rehearsed a couple of weeks at my father's warehouse, and we hit the road right after that.
We worked with B. J. until the summer of 1975, when he hired new management with whom we didn't get along. We came back to Dothan, and our singer, Charlie Silva, was found to have cancer and had to quit. John Rainey called Rodney, and he came up from Tampa and became our lead singer. We played clubs until the end of the year, but at this time disco music was replacing the Southern rock I had enjoyed so much, so I quit music for good in February of 1976. They hired another bass player and carried on for a couple more years, even putting out one or two albums, but it didn't work and Beaverteeth folded.'

Beaverteeth indeed cut two albums for RCA Victor and they deserve to be discussed in some detail.
At the time of the first LP, 'Beaverteeth' (RCA APL 1-2076), released in 1977, the band was comprised of Justo (lead vocal, guitar), John Rainey Adkins (guitar, vocals), David Adkins (vocals, lead guitar & keybords), Jeff Cheshire (vocals, bass guitar) and Larry Hunter (vocals, drums). Upon first hearing, the distinct disco-era arrangements of some of the tracks (strings & synths !) may be puzzling but a second listen dissipates all doubts very quickly : this is not 70's Bee Gees-style dross but a collection of excellent songs (most of them penned by Justo-Adkins-Adkins), graced with classy vocals and top notch musicality. The loping 'I'm Callin' starts the album and grows on you with every play, Rodney showing another side of his voice and Jay Scott adding a remarkable saxophone part. 'Sing For You' (featuring a clever nod to 'I Am The Walrus') and 'The World's Really Flat' (complete with a guitar lick reminiscent of 'Hello Goodbye') are very attractive and display the band's love for The Beatles and Mc Cartney in particular. A new version of 'Hope', emphazising acoustic guitars and underlined by nice, tuneful bass guitar lines, matches the original Candymen cut. They funk it up with 'You Wanna Go To Heaven (But You Don't Wanna Die)' and deliver a supercharged version of Carl Perkins's rockabilly classic, 'Dixie Fried'. The relaxed 'Where No Man's Been Before' (which segues into 'Heartaches') again has a Mc Cartney flavor over some tasteful country jazz guitar pickin'. Rodney does an outstanding job on both 'Sacred Harmony' and 'Where Does Love Go', a song Ray Charles could - should - have recorded. This leaves 'Just Another Local Band', a pleasant though undistinguished song well in keeping with this mid-to-late 70's era.
Their second outing, 1978's 'Dam It' (RCA AFL 1-2574), was even better - more Rock and less Pop. Again produced by Rodney and the band (with Paul Cochran as executive producer), it featured the same line-up as above plus Mike Turner on keyboards, John Rainey Adkins being strictly credited with rhythm guitar playing.
From the opening chords of 'Mystic Notions & Magic Potions' to 'Down In The Mine' and 'See The Monkey', one can feel a strong Steely Dan influence throughout the record but the 'twin guitars Southern Rock' spirit is also very present. Especially in 'Rock And Roll Southern Man', the only track where the lead vocal is not Rodney's - Mike Turner turns in a very creditable vocal performance here. There's a batch of killer beauties in 'Make The Midnight Special', 'Stop That River In Your Eyes' (with more fabulous sax playing from Jay Scott) and especially 'Mourning In Dixie', a beautifully arranged piece which has a kind of Brian Wilson feel to it and which features one of Rodney Justo's most moving vocals ever - that's saying something ! The Gospel-ish 'Stealin' Feelin' and 'Everybody Got It On The Inside' (a Randall Bramblett composition, who had also written 'Sacred Harmony') complete the picture.
Clearly, Beaverteeth was the real new incarnation of The Candymen but the sales were not convincing, I think.
[My most grateful thanks to Bruce Wilbanks for initially providing me with those two LPs as well as the last Candymen single on ABC]
Says James L. 'Jimmy' Dean : 'John Rainey and David joined a country band that played around for several years, then John Rainey went to work at a music store in Dothan. Charlie Silva lost his battle with cancer, Rodney Justo went back to Tampa, and I went into the advertising business as a commercial artist, also in Dothan. John Rainey and I stayed in touch - I freelanced as a political cartoonist, and he liked to do cartoons too, so often he would call me at midnight to talk about my latest cartoon. He is the one who called me and told me Roy Orbison was dead. A couple of years later, somebody else called me and told me John Rainey was dead. I was a pallbearer at his funeral, so I suppose we were friends to the end.'
John Rainey Adkins died all too early in 1988, aged 47. The last word will be for Debbie O'Toole: 'John Rainey was one of the most talented, witty, generous persons I have ever met'.
---
The Candymen are much more than just a footnote in Rock's history. They were a great band.
They had absorbed a lot of influences ; maybe some of them (Beach Boys, Beatles, Dylan in particular) were a bit too audible in their studio work but one can't blame them for that - their talent was immaculate and they had some strong material, but competition was rife in those wonderful and ultra creative 60's. For my money, those two ABC albums (and the Beaverteeth stuff) are definitely... candy for the ear !
---
This could have been the end of the story but we're glad to report that Rodney 'Coo-Coo-Ca-Choo' Justo is back on the scene, fronting The Atlanta Rhythm Section one more time for a series of live concerts throughout the USA. My friend, Bruce Wilbanks (from Alabama), who had attended several Candymen shows in the past as recounted above, eventually managed to get in touch with Rodney for the first time in his life some time ago - which led to his being personally invited to one of the ARS dates in Biloxi, Mississippi (yes, the same town where the Fine, Gulf Coast & South labels were located & which was partially devastated by a recent hurricane).

Bruce wrote : 'The regular lead singer had to have open heart surgery and they called Rodney. He's going to tour with them until the regular singer is well. He said that he flew to Connecticut and sang a concert with them without having even one practice. He said that it went pretty well. He asked me to come to one of his other concerts and meet him face to face. So I went to Biloxi, April 18th, 2008, where they were to open for The Guess Who and called Rodney's cellphone. [] He was staying at the Hard Rock Hotel, just next door to the hotel where my wife and I were staying. He invited me over and we spent 2 1/2 hours in the Hard Rock Cafe, talking about the Candymen, rock'n'roll, our families and kids. It was an awesome experience ! Rodney has met many of rock'n'roll's greatest entertainers - the Beatles, the Mamas & the Papas, Jimi Hendrix, etc. He has some of the most interesting stories you can imagine. I went there as a Candymen fan and felt like I left as a friend of Rodney's. He's one of the warmest, genuine people I've ever met. He far exceeded my greatest expectations. He gave me VIP tickets for the concert and introduced me to Dean Daughtry backstage after the concert. Dean was just as nice as Rodney. I told him that I wasn't happy when he became the keyboardist for the Candymen because I liked Bobby Peterson so much. He said that he worked awfully hard to get that job with the Candymen. He said that he learned to play every song key by key exactly like Bobby played them. I told him that it didn't take me long to see that he was a better keyboardist than Bobby'.