Ark Records was founded in Cincinnati in the early '60s by Roy Shepard and Bob Lanham, both of whom enjoyed a number of releases on the imprint. Roy Shepard had previously recorded a few sides for Starday (SEP #134). Not surprisingly, Sheplan was the name of their publishing house. It is unclear if it started with the '200' series since I've seen records listed in the '100' series but they might come from another Ark label, presumably out of Texas, or from Ark's own subsidiary label called Tela-Star (cf. discographical listing below).

Like with other indies, Ark Records has a rich Sacred Country music catalog. Roy Shepard himself, The Upchurch Brothers, The Country Gospel-Aires, J. D. Jarvis and even Jimmy Murphy (more on him later) all had wonderful Gospel outings.
Though not exactly a 'Sacred' record, the '45 by The Baker Brothers (Bob & Jesse) featuring 'Make Me A Pallet On The Floor' (#284) is in a close vein and is a gem ; their soft Hillbilly harmonies are supported by a sparse backing of guitars and bass, showcasing some real nice acoustic picking. A fiddle is added to the flip, 'The Mine Explosive', which, incidentally, is called 'The Mine Explosion' on the front of the rare paper picture sleeve which can be seen at left, courtesy of Big Al Turner. The back carried the following info : 'The Baker Brothers are well known for their duet singing throughout the South East and Central part of the USA. They started playing the guitar and singing at the age of eight. They are from Mt. Vernon, Ky., Rockcastle County, where Jesse is employed as a policeman and Bob as a salesman. In the 40's, The Baker Brothers appeared in the Mid-Western states with The Kansas City Ramblers. They were with radio station WIBM in Jackson, Michigan, for some time. In 1945, they were with the Home Folks Party at WKBV in Richmond, Indiana. They also traveled two years with Al Jones' X Bar X Rodeo. At the present, they appear on the Renfro Valley Barn Dance on Saturday nights and on the Rockcastle Hootenanny Jamboree held every Friday night in the Big Renfro Barn with The Rockcastle Ramblers.'
Bluegrass is well represented, of course, and its influence permeates through other Country recordings. One typical example is the excellent Texas Slim single (#309), coupling 'When I'm Old & Gray' with 'Look What You Gone And Done To Me' ; the banjo break in the latter is really outstanding. Rockabilly collectors will look for discs by Dusty Keith (#294) or Harvey Hurt (#296) although boppers like Bill Lanham's 'T For Texas' (#202)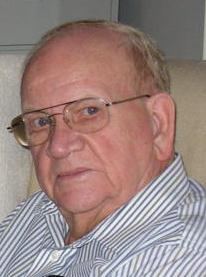 are now also in vogue. Another blockbuster of a single is Nelson Young's cover of 'Burning Bridges' (# 310). Doye O'Dell had the original on that ballad but it was Jack Scott who had a huge hit with it on Top Rank in 1960. Young, already noted for brilliant rockabilly sides on Lucky and Ruby, rocks it up in frantic fashion.
Another gentleman who had three fine outings on the label is the late Gene Hall who passed away on October 11, 2010. Says his daughter, Debbie Eldridge : 'He actually was supposed to sing at the Grand Ole Opry, but allowed Loretta Lynn to perform before him at her request. But it was the last show of the night and he didn't get to perform. Unfortunately, he had to get back to Ohio to his work and family and couldn't afford to go back again. Basically, he chose his family first after that'. The boppin' 'Monkey On The Moon' (#240) is still currently much in demand.
There's one item which will no doubt appeal to all kinds of collectors : it's Jimmy Murphy's first release on the label (#259). 'I Long To Hear Hank Sing The Blues', co-written with Jimmie Skinner and Estel Lee Scarbrough, is an atmospheric delight, featuring Murphy's (12-string ?) guitar. As once pointed out in UK's 'Roll Street Journal', it's not a tribute to Hank Williams in the strictest sense of the term but it's a way for Jimmy to voice his admiration for the late, great Country star. Murphy's sound has always been unique, beginning with his RCA Victor sides from the early '50s through his manic Columbia classics like 'Grandpaw's A Cat' (#21569) and 'Sixteen Tons Rock And Roll' (#21534). The flip, 'Swing Steel Blues', is a short steel guitar instro by Paul Smith, a touch reminiscent of 'Sweet Georgia Brown'. Incidentally, Paul Smith plays rhythm guitar on Murphy's Ark recordings (all dating from 1963).
Jimmy Murphy's second and last Ark release was in the Gospel Country style for which he, too, had great affection. He would soon re-record 'Wake Me Up Sweet Jesus' and 'My Feet's On Solid Ground' for Bob Mooney's REM label. Some of Jimmy Murphy's ARK and REM sides were reissued on CD by Ace Records in 2002 ('Southern Roots' CHD 714).

Two choice singles will round out this short overview of Ark Records. One is by another legendary performer who was already active at the beginning of the '50s with records on London, Columbia and Imperial, where he had the honor to cover 'Hound Dog' (#8186) in March 1953 : Billy Starr is his name. 'Steppin' Out' (#285) had been previously recorded elsewhere but his Ark re-cut is a great bopper in its own right. The flip, 'The Old Town Got Lonesome', is a superior Buck Owens-styled Country song.
Last, we'll mention Tom Howard whose single appears in the '5000' series ; it's a haunting mid-'60s production which should not be overlooked by Country collectors. 'I Hope Your Coffee's Cold This Morning' moves effortlessly, punctuated first by a piano solo, then by a terrific steel guitar break, Ernie Hagar-style ! The other side, 'We Belong To Someone Else', is a simple, tuneful, pleasant ballad.

As you can see, the records had different label colors - at first, it was black with silver lettering, then red and silver, then it became blue and silver - but, of course, there may be some overlap. Roy Shepard, who passed away in 1981, designed the labels himself. A few came with picture sleeves, e.g. #284 and #290. They were often Rite pressings, therefore not always of absolute audiophile quality (contrary to popular belief) ; but, as we collectors say, the music itself more than compensates !
---
THE ARK RECORDS DISCOGRAPHY

With thanks to Dave Barnes, Andrew Giamber, Bill Holtzapple, Roy E. Owens, Jeff Porterfield, Michel Proost, Willem Agenant and, especially, to Big Al Turner who provided me with more than two thirds of the listing.
John REEDY & The Mountain Quartet

200
My imagination-O Sinner Man-Walk Around Me, Jesus- Be Good To Mommy-The Lord Is My Shepherd +1

Dan JOHNSON

201
CP 6773 Four Forseman Riding Fast (sic)-City Of Light-The Love Of God
CP 6774 Our Little Family Alter-Two Masters-He'll Never Forget
Note : First issued on a black label, then reissued on the red & silver label.

Bill LANHAM

202
CP 6944 T For Texas
CP 6943 Stone Heart

Hermon BRUCE

203
Prophecy Of The Lord-Jesus Stopped By One Day-I've Found A Way-From The Garden To The Cross

The WEST QUARTET

204
Storm Clouds Around Me + other titles

The UPCHURCH BROS


205
CP 7001 Ain't No Grave-My Soul's Been Satisfied-He'll Set You Free
CP 7002 Song Of Songs-Some One Will Love Me-I Remember How Mother Prayed

Brother J. D. JARVIS

206
7058 Along Life's Way
7059 Friends Take Up The Cross

Roy SHEPARD

207
Blue Days And Nights
With You On My Mind

Betty BLEVINS

208
CP 7134 Worried Gal Blues
CP 7133 Blues Stay Away From Me

The COUNTRY GOSPEL-AIRES

209
Battle For Heaven-No Teardrops In Heaven-I Just Dropped By-I'll Be Happy In Heaven +2

Red TURNER

210
Mother Left Her Bible-Gonna Rise Up-Song Of Songs-You Can Lean On Jesus

J. D. JARVIS/Ralph KING

212
7475 Spaceship Song
7476 Tragedy Of Sandy River

George BROCK

213
7415 Memories Of Dad
7416 Help Me Be A better Christian

J. D. JARVIS


214
7481 That Lonely River
7482 Are You Walking In The Light ? & The Whitewater Valley Boys

The ZIRKLE BROS

215
Bugle Call From Heaven-Tell My Friends-Invisible Hands-Jesus Wept-Where The Seasons Never Change +1

Ernest CARTER
& The Hymn Trio

217
7691 Path Of Sin
7692 The Gospel Train

Roy & Becky SHEPARD

218
7789 Air Mail To Heaven
7790 Hear Me Jesus

Adam COLWELL

219
CP 7791 Open The Door
CP 7792 Dreaming Of You

The COUNTRY GOSPEL-AIRES

220
7867 Paul & Silas-Some One Will Love Me In Heaven-Jesus Saviour Pilot Me
7868 Hear Jerusalem Mourn-By Way Of The Cross-Rank Strangers

The CUMBERLAND COUNTY TRIO

221
CP 8345 Shadow On The Sea-Each Day I'm Living
CP 8346 I See A Cross Today-I've Found The Way

Delbert & Betty BAKER

224
CP 8333 Sheep On A Hill-One Lost Sheep
CP 8334 On The Other Side-When The Harvest Is Past
Note : ARK EP 224 also issued on A-B EP 224

Rubin ABNER
& Son Anthony

226
CP 8523 Keep Me Humble-Praying
CP 8524 Must Jesus Bare The Cross (sic)-House But Not A Home

Ernest CARTER
& The Hymn Trio

227
CP 8525 Filthy Sea Of Sin
CP 8526 Land Of Tomorrow

Delbert & Betty BAKER

228
Guided Men-Rock Of Ages-Window Of Heaven-Ready To Go Home-Dreaming Of A Log Cabin +1
Note : Apparently, reissued on the DEL label, located at 1136 Dale Avenue, Franklin (Ohio).

Old Joe CLARK

229
CP 8569 Old Age Won't Kill You-Willow Garden-Keep My Skillet Good & Greasy
CP 8570 Fly Around My Pretty Little Pink-Pig Home In The Pen-Mountain Dew

The COUNTRY GOSPEL-AIRES

232
Road To Glory-House Of Gold-He Took Your Place-Swing Low, Sweet Chariot-Voice Of My Savior +1

Gene HALL

233
7362 Yes By George
7363 Why Do I Love You

Hank ENGLAND
& His Ship Mates

234
8653 Tears
8654 Since You Hurt My Feeling

The DIXIE VALLEY BOYS


236
8907 An Angel Was Born The Night My Mother Died
8908 There, But For The Grace Of God, Go I

Harley GABBARD

237
8937 Uncle Bill's Still
8938 Divorced But Not Free

Ernest CARTER
& The Hymn Trio

238
CP 8939 The First Christmas
CP 8940 (No End) To The Road Of Sin

Gene HALL

240
8991 It Hurts To Know
8992 Monkey On The Moon

Estel LEE
& The Burns Bros

241
8993 Mother, Where Is Your Daughter Tonight ?
8994 Cigarettes, Whiskey & Wild Wild Women

Leon TURNER

242
CP 9002 That's The Reason I'm Leaving Town
CP 9001 That's What It Takes

The PELFREY BROS

243
CP 9010 Ohio Prison
CP 9009 You Broke A Vow

Johnny BLUE
& The Pelfrey Bros.

244
9007 Lonesome Mountain
9008 New Angel In Heaven

The CHAPEL BELLES

245
How Great Thou' Art + other titles

The ZIRKLE BROS

246
Now Is The Time To Be Saved + 5 other titles

Bill LANHAM

247
CP 9175 Mary's Little Boy
CP 9176 We're Not Supposed To Understand

The COUNTRY GOSPEL-AIRES

248
A/CP 9271 God Gave His Only Son-Memories Of Dad-Heaven
B/CP 9272 Xmas Time Again In The Mountains-The World Can't Stand Long-Family Reunion

The SONS OF THE BLUE-GRASS

249
Preach Pray Sing & Shout-I'll Find Him There-Uncle John Who Didn't Shout-Lord Keep Your Hand On Me

Roy SHEPARD


250
Streets Of Gold-Walk The Streets Of Glory-Swing Wide Those Gates-Home Of The Soul-
In My Savior I Believe + 1 & The TRI STATE SINGERS

Howard DAVIS

251
1000 A Lightning
1000 B Oh My Love

Rubin ABNER & Son ANTHONY

252

CP 9377 How Can We Thank Him-You Never Told Me To Wait-Reunion In Heaven
CP 9378 Satan's Jewel Crown-Just Suppose-Lonely Wanderer

Ernest CARTER
& The Hymn Trio

253
First Easter Day-Banks Of Jordan-Mother Went Walking-Valley Of Sin-Mountain Church-Jacob's Vision

Herman CROUCHER

254
9714 House Of Gold
9713 When God Comes And Gathers His Jewels

The SONS OF THE BLUE-GRASS

255
Way Of Prayer-You Must Believe-Waited Too Long-Happy In My Soul Today-Tell All About My King + 1

Larry WEALDEN & Glenn CRASE

256
CP 9763 Stairway To Heaven-A Sinners Cry-I See Jesus
CP 9764 I'll Receive My Reward-My Mother Dear To Me-You've Got To Love You Neighbor

Bill EVANS

257
9793 This Is Jesus
9794 I Saw A Man

Jimmy MURPHY *
Paul SMITH **

259
CP 9867 I Long To Hear Hank Sing The Blues *
CP 9868 Swing Steel Blues **

Jimmy MURPHY

260
CP 9865 Wake Me Up, Sweet Jesus
CP 9866 My Feet's On Solid Ground

Leslie DURHAM & Joe ANDERSON


261
Stranger On The Road-Wings Of An Angel-Jesus Answers My Prayers-Now Is The Time To Pray-
Mother's Bible + 1 'The Calvary Duet'

J. D. JARVIS & Ralph KING


262
10039 Remembrance Of Brother Earl Brown
10040 Missing Sub & The Rocky Mountain Boys

The ZIRKLE BROS

263
10069 They're Expecting Me Home
10070 The Highest Mountain

Jimmie KING

265
10336 Pretty Little Baby
10335 L.O.V.E.

J. D. JARVIS


266
10355 The Orbit Song
10356 Farther On & The Rocky Mountain Boys

Lefty Herman CROUCHER

268
10413 Without You Darling
10414 My Defeated Heart

Brother Herbert GIBSON

269
10411 I'm Going Up To Heaven
10412 When God Spoke To Me

Archie POE

270
CP 10471 Honey' Come On Home
CP 10472 And I Just Don't Care

George BROCK

271
Jesus Of Nazareth-Springtime In Heaven +2

Bob LANDY


272
10560 Waltz Of The Calvera
10561 Ball Room Was Empty (sic)

The VAUGHN SISTERS

274
10595 He'll Take Away Your Heavy Load
10596 He's Already Done What He Said He Would Do

Mac WHITE

276
10677 Drop My Heart Easy
10678 Me And My Window Cried

Rodney RAINS

278
10713 Big Nick
10714 Yellow Moon

Boyd VAN WINKLE


280
10807 Education From On High-The Time Of His Coming
10808 Today Is The Day Of Salvation-In Herit The Kingdom & His Blue Grass Gospel Singers

Leslie DURHAM & Joe ANDERSON


281
10809 Great Gilded Hall-Forgive Me Lord
10810 A Soul Winner For Jesus-Born Again 'The Calvary Duet'

The BAKER BROTHERS
(Bob & Jesse)

284
10899 Make Me A Pallet On The Floor
10900 The Mine Explosive

Billy STARR

285
10901 Steppin' Out
10902 The Old Town Got Lonesome

Old Joe CLARK

286
10897 Sleep On Irene
10898 A Free Little Bird

DALLAS STAMPER

288
A/CP 10957 Since God Gave Back Your Sight-I'm On My Way To Heaven- Mighty Close To Heaven
B/CP 10958 These Mansions I Can Claim-Give Me Faith-I Am & His Spiritual Rhythmettes

The MARSH FAMILY SINGERS

289
A/CP 10963 Hide Thou Me-I Can't Fail The Lord
A/CP 10964 Goodbye World, Goodbye-(I'm Feeling Fine Cause I've Got) Heaven On My Mind

George BROCK


290
God Gave Me A Crown-You're Dying Too-Give Your Heart To Jesus-Memories Of Dad-
Prepare For Judgment + 1 & The Traveling Crusaders

McQUEEN SISTERS
(Faye & Darna)

291
10995 If I Were You
10996 I Serve A God

The RICHMOND HARMONAIRS


292
10999 I Want To Walk Just As Close As I Can-At The Home Coming Day
11000 He Knows What I Need-Lord Teach Me How To Pray (Gospel Quartet)

Boyd INGRAM
& The Casinos

293
11159 I Want To Take You Out
11160 When I Flirt

Dusty KEITH

294
11187 Fool Over You
11188 Hold Me Baby

Jimmy HIBBARD

295
11199 Hand Her Over
11200 I'll Come Back (Background Voices - The Casino's)

Harvey HURT

296
11216 Stayed Away Too Long
11215 Too Much In Love

Cecil HICKMAN


297
11253 I Know My Lords Going To Lead Me Out (sic)-I Got Happy-What A Wonderful Saviour
11254 Do You Accept A Reward From God-Somebody's Been Praying For Me- Just Over In Glory Land
Note : ARK EP 297 issue number only given in deadwax & The King's Highway Quartet

The PASTELS

298
11213 Jungle Run
11214 K-Nif

Jack COOKE


299
11237 End Of My Journey
11238 (New) Cripple Creek & The Virginia Mountain Boys

Ray HART

300
11319 You Don't Have To Be A Baby To Cry
11320 Slipping Around

Dane WOOLUM


301
A/11295 The Great Beyond-Holding On
B/11296 Childhood Memories-Life Eternal & The Laurel County Partners

Nelson YOUNG

302
11317 Home At Christmas
11318 Christmas Time Is Near

J. D. JARVIS

304
I Don't Want To Miss Heaven-When The Angels Carry Me Home-River Of Death-Nites In Molites [sic]

VERNER LEE BROWN


307
CP 11585 Feeling Lonesome Over You-Life Is But An Empty Dream
CP 11586 Lonesome For My Dear Old Home-Banjo Swing & The Cody Mountain Boys

George BROCK


308
I'll Not Be A Stranger-Now Is The Time To Pray-Get Ready For The Coming Of The Lord +1
& The Traveling Crusaders

TEXAS SLIM

309
CP 11607 When I'm Old And Gray
CP 11608 Look What You Gone And Done To Me

Nelson YOUNG

310
CP 11609 To Mom & Dad
CP 11610 Burning Bridges

Taylor PORTER
& The Collins Bros

312
Wicked Path Of Sin-This World Is Not My Home-Over The Hills To The Poor House-I'm Traveling On +2

Gene HALL

313
11835 You Are The Girl
11836 Strange Heart

Roy SHEPARD

1000
17179 Tribute To Dad
17180 I'll Cry Again Tomorrow
Note : Address given on ARK 1000 is 2697 Impala Drive, Cincinnati 31, Ohio.

Tom HOWARD

5002
18597 We Belong To Someone Else
18598 I Hope Your Coffee's Cold This Morning

ARK Records had a subsidiary called TELA-STAR Records (probably inspired by the worldwide Tornados hit, 'Telstar', from late '62).
Here are some of the releases on that label. All info courtesy of Big Al Turner.

Roy SHEPARD

103
9711 I'll Love You Till I Die
9712 Tomorrow I'll Be Coming Home

Bill BROWNLEE
& The Brown County Boys

106
10109 The Thresher
10110 In A Jiffy
Note : Steel guitar by Ray Wilson

Bill EVANS

107
CP 10233 Chained To A Memory
CP 10234 Echo Of Your Footsteps
Note : Steel guitar by Ray Wilson

The MELVETTES

110
10997 Take One Step
10998 Quiet Now

Roy & Becky SHEPARD *
Roy SHEPARD **

5000
CP 7789 Airmail To Heaven*
9711 I'll Love You Till I Die **
Note : A Side has ARK 218-A in wax / B Side has TELA-STAR 103-A in wax

Big Al Turner and Willem Agenant have also uncovered a couple of albums

. There may be

another

one

by The Country Gospel Aires (LP 102).




The COUNTRY GOSPEL AIRES

LP 101
CP 9611 God Gave His Only Son-Prayer Belles Of Heaven-Family Reunion-Paul And Silas-A Few More Seasons-Memories Of Mom And Dad
CP 9612 Thank God For Such A Friend-We're Building A Mansion-A Shut In's Prayer- Voice Of My Savior-This Little Light Of Mine-No Tear Drops In Heaven

The COUNTRY GOSPEL AIRES

LP 105

'The Country Gospel Aires Sing Stranger On The Road'
Side 1 Stranger On The Road-Pretty Wreath For Mother's Grave-Heaven's Light Is Shining On Me- Take This Whole World-Where Will I shelter My Sheep ?-Wings Of A Snow White Dove
Side 2 Mother Is Only Sleeping-Give Me Your Hand-Everything's Going To Be All Right- A Sinner's Death-Just Suppose-When The Angels Carry Me Home
© PAUL VIDAL * Privas, France * April 2003 - April 2014- Spring 2019